The Director : Tina Manoogian-King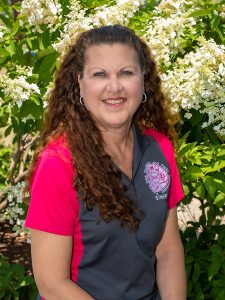 Tina is a graduate of Penn State University, and prior to becoming  Director of PARPC served as the Director of  Parks and Recreation for the City of Harrisburg under former Mayor Stephen R. Reed for 20 years. She was the city's primary staffperson in charge of the development of Harrisburg City Island and Metro Bank Park, the National Civil War Museum, and the revitalization of such regional and city greenspaces as Reservoir Park, Italian Lake Park, Riverfront Park and the 20+ mile long Capital Area Greenbelt. She additionally planned and coordinated Harrisbug's extensive special events schedule, which drew in excess of 3 million visitors to the city per year.
Tina has experience in all areas of recreation, including project planning and management, grant writing, parks and facility maintenance, program development, recreational safety and event planning.
She is a member of the Pennsylvania Recreation and Parks Society and the National Recreation and Parks Association, and serves as PARPC's representative to the Friends of PARPC, as well as the Palmyra Area Business Association (PABA). She formerly served as a founding member of the Capital Area Greenbelt Association, the Harrisburg Parks Partnership and the Levitt Pavilion for the Performing Arts, to name a few. She also served as the President of the Greater Harrisburg Arts Council for 16 years. Her extensive experience in planning will be helpful in the continuing development of the Ridge Road and Alger properties, as well as other parks and recreational development projects in the PARPC service area.